Veneers – Gorham, ME
Invest in Your Smile with Cosmetic Dentistry
If you're not in love with your smile, you're not alone. About 28% of adults don't show their teeth when smiling or taking pictures because they are embarrassed by their appearance. You don't need to live with the results. You can get a picture-perfect smile with porcelain veneers in Gorham. The minimally invasive treatment produces drastic changes to instantly give your confidence a boost. To learn more about veneers and whether they are right for you, give us a call to schedule a visit!
What are Dental Veneers?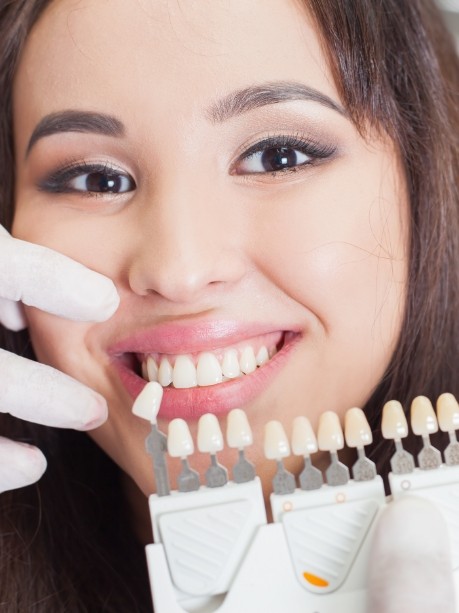 A veneer is a thin shell bonded to the front surface of a tooth to improve its overall color, size, and shape. Since they are made of porcelain, they are thinner than ever, allowing you to keep more of your tooth's integrity. Porcelain also closely mimics your enamel to create natural-looking results. Although veneers are thin, they are durable to withstand the pressure and stress of daily wear and tear. In fact, they are proven to last for 5-10 years with the right after care.
The Process of Getting Veneers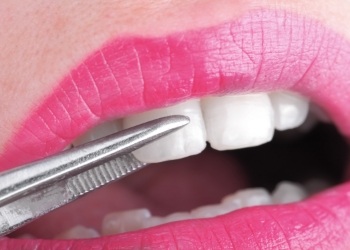 You'll require a thorough consultation with your dentist in Gorham to evaluate your concerns and discuss the goals you want to achieve to ensure they are the right choice for you.
After your initial consultation, and after we've created a customized treatment plan, you'll be scheduled for the first step in the transformation process. Your teeth will be cleaned, and we will lightly etch their surfaces. Although this permanently alters your teeth, it's necessary to ensure the veneers sit flush for a secure bond. Once your teeth have been prepared, we will take an impression of your mouth, which is needed to customize your new smile.
The dental lab will create your veneers with precision and accuracy to meet your exact needs. This can take a couple of weeks, so we will attach temporary ones while you wait. After your final veneers have been sent back to the office, you'll return to have them bonded in place.
Understanding the Cost of Veneers
Veneers are a great way to transform numerous aspects of your smile at the same time. However, they aren't necessarily the ideal option for everyone. To determine whether or not veneers are the solution for you, you should explore all your options and fully understand the cost. Continue reading to learn about your aesthetic treatment options so you can make an informed decision about the future of your smile.
Cost VS Cosmetic Dentistry: What's Right for Me?
For many patients, veneers seem like the perfect solution at first, but you should take a look at your cosmetic treatments available to see how they will affect your smile. They all have different price points and help patients to achieve a variety of outcomes. Here are some of the common choices:
Invisalign – Invisalign is an excellent option for patients with misalignment issues. It costs several thousands of dollars, but it is one of the best ways to correct crooked teeth and bite problems.
Teeth Whitening –Professional teeth whitening is a quick solution for surface discoloration, and it is much more affordable than other cosmetic options. Results can last anywhere between a few months to a couple years depending on how well you can for them.
Direct Bonding – This minimally invasive procedure can be completed in a single visit. It's one of the most affordable cosmetic options out there and is great for correcting minor flaws, including small chips, stains, and gaps. Bonding lasts anywhere between 3 to 10 years.
Veneers – Veneers aren't the cheapest cosmetic service out there, but they're an easy way to transform numerous aspects of your smile at the same time. This includes the shape, color, and minor crookedness. The whole process can be completed in as few as two appointments and lasts up to 15 years or longer with proper maintenance.
How to Make Veneers Affordable
Veneers aren't typically covered by dental insurance because they are considered to be an elective treatment. However, this doesn't mean that you are left completely on your own. By signing up for DenVantage, you can save when it comes to preventive care and a wide variety of treatments, including veneers! We also work with CareCredit – a third-party financing company that can break the cost of your treatment into manageable monthly installments to better fit into your budget. Talk to one of our friendly team members to learn more.
To find out exactly how much you can expect veneers to cost, schedule a consultation with us. We're eager to help you achieve the smile of your dreams!
The Benefits of Veneers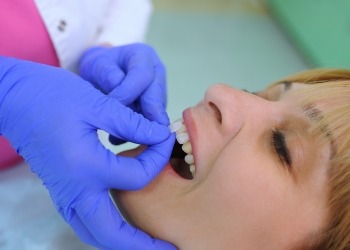 If you're unhappy with the smile you see in the mirror, you might be a candidate for porcelain veneers. They are versatile, so they can be used to correct several issues using just one treatment, such as:
Tooth discoloration or stains
Chips or cracks
Shorter than average teeth
Abnormally shaped teeth
Gaps between front teeth
Because veneers are capable of addressing multiple imperfections at a time, you can save money on other cosmetic dental treatments along the way. It also means you can save time on additional dental appointments and start looking forward to your brand-new smile sooner.
Plus, once you receive your brand-new veneers, you'll experience renewed confidence to flash your smile to friends, family, co-workers, and people you're meeting for the first time! This can make it much easier to express yourself and completely change your outlook during your day-to-day.
Veneers FAQs
Veneers are an excellent way to transform the appearance of your smile, but they are quite an investment, so it pays to be well-informed. We're here to help! Here are the answers to some of the most common questions received about veneers in Gorham. If you don't see the information that you're looking for below, give us a call. We'd be happy to walk you through the procedure and get you started with an initial consultation.
Are Veneers Permanent?
Veneers aren't technically permanent because they will eventually need to be replaced. However, they are considered to be irreversible. To ensure that the veneers fit properly, a small amount of enamel needs to be removed, and this does not grow back. For this reason, teeth that have been prepared in this way will always need to be covered with crowns or veneers.
Will I Still Be Able to Drink Coffee with Veneers?
Veneers that are made from porcelain are stain-resistant. Porcelain is a nonporous material, so the particles in dark-colored foods and beverages have a harder time slipping beneath the surface. Ultimately, you should be able to drink your morning brew without worrying too much about staining your veneers. Just keep in mind that veneers are not stain-proof, so excessive consumption of coffee could still have a negative impact. Moderation is key!
How Many Veneers Will I Need?
The goal of veneers is for all of your visible teeth to match. Therefore, you'll receive an appropriate number of veneers to accomplish that goal. Some patients opt for a single veneer to correct one pesky tooth while others get anywhere from 6 to 12 veneers for a more complete smile makeover. During your initial consultation with us, we will discuss what the right number is to meet the goals you have for your unique smile.
Do Veneers Feel Like Real Teeth?
Many patients report that properly placed veneers feel completely natural inside their mouths, to the point where they don't even notice them when talking or eating. Veneers are carefully crafted to fit perfectly on your teeth based on impressions made after a small amount of enamel has been removed. The enamel removal prevents the restoration from protruding uncomfortably. The porcelain used to make veneers is also very smooth, so it won't irritate the soft tissues in your mouth. Ultimately, your veneers should feel perfectly comfortable.