Dental Crowns – Gorham, ME
Customized Crowns To Restore Your Oral Health
Patients sometimes get worried when they hear that they need a dental crown in Gorham because they believe people will be able to tell that their tooth has been repaired. Fortunately, at Morgan-Hill Dental Care, we use natural-looking materials that are able to mimic the quality of home-grown enamel by reflecting light. That's because we want our patients to not only have strong, restored teeth, but also have a smile that they still feel proud to show off. If you have a damaged or severely decayed tooth and could benefit from a dental crown, don't hesitate to contact our office today.
Why Choose Morgan-Hill Dental Care For Dental Crowns?
CEREC Same-Day Restorations
Natural-Looking, High-Quality Dental Materials
Digital Impression System
What are Dental Crowns?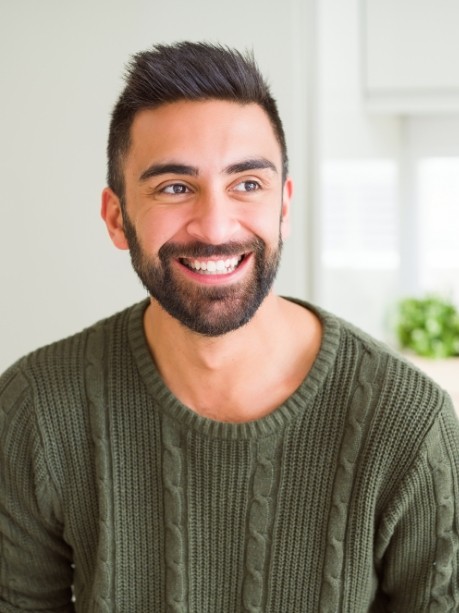 Dental crowns are small caps that are customized to fit over the biting surface of your teeth to provide it with additional strength and protection. They act to repair the shape, size, and structure of your teeth so you can continue using them as you normally would without experiencing uncomfortable side-effects due to a weakened structure. That way, you can chew your food without having sharp pain caused by tooth sensitivity.
Crowns are incredibly versatile restorations that can be made from a variety of materials, including metal, ceramic, and porcelain. However, we typically craft them from natural-looking substances so our patients can smile without feeling self-conscious about having a piece of metal in their mouth.
Why Do You Need a Dental Crown?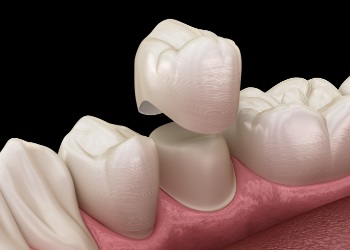 We recommend dental crowns to our patients for a variety of cosmetic and restorative reasons. Some of the most common situations in which we may suggest a dental crown include:
A Severely Decayed Tooth: If you have a tooth that has a large dental filling in it, we may recommend placing a dental crown over top of it to hold it securely in place.
Forced Trauma: To repair and support severely broken teeth, dental crowns are often recommended.
Root Canal Therapy: After root canal therapy, we often top our patients' treated teeth off with a dental crown to restore the structure and strength.
Fixed Bridges: Patients who have missing teeth can benefit from a fixed bridge held in place by two dental crowns.
What is the Procedure of Getting a Crown?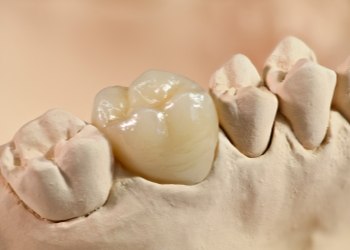 At Morgan-Hill Dental Care, our dentist in Gorham, Dr. Kelsey Hill, is specially trained to craft CEREC same-day crowns in-office, so you won't have to come in for a second appointment. We'll begin by preparing your tooth and removing a small layer of enamel so the restoration can comfortably fit over it. Using our digital impression system, we'll capture measurements and images of your mouth to model your permanent crown from. Within 15 minutes of transferring the blueprint of the crown we crafted to our in-house milling machine, we'll be able to permanently place it.

When you leave our office, you'll be able to enjoy your beautifully restored smile that feels comfortable and strong.

Floating Chat Button/Visitor Monitoring code (Mandatory!):