Dental Bridges – Gorham, ME
The Trusted Tooth Replacement Solution
Whether you're missing one or several teeth along an arch, this issue can open the door for other problems to arise, such as dental misalignment and an increased risk of cavities and gum disease. Instead of accepting that there's nothing you can do to restore the function and appearance of your smile, call us to schedule a tooth replacement consultation today! Our dentist in Gorham is dedicated to providing you with beautiful, high-quality dental bridges to provide you with a completely revitalized grin.
Why Choose Morgan-Hill Dental Care For Dental Bridges?
High-Quality Dental Materials Used
Experienced Restorative Dentists
CEREC Digital Impression System
What is a Dental Bridge?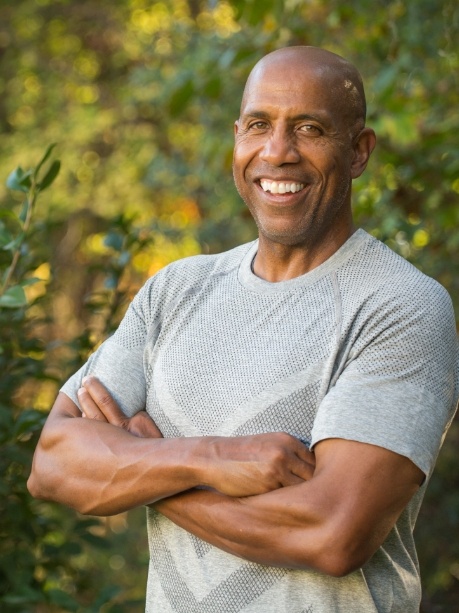 A dental bridge is a custom-crafted restoration that can replace one or more consecutive missing teeth in an arch. The prosthetic is comprised of two dental crowns secured to either side of free-standing replacement teeth, called pontics. The crowns are secured to your natural teeth located on either side of the gap in your smile, holding the bridge in place and completing your arch of teeth. With the proper maintenance, dental bridges can last for anywhere from five to 15 years.
The Benefits of Dental Bridges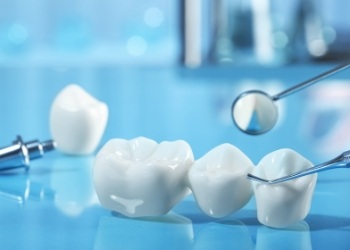 Replacing missing teeth is crucial in order to preserve your oral health. When you get a dental bridge, you can enjoy a variety of benefits, including:
Prevent surrounding teeth from drifting into misalignment.
Enhance your speaking and chewing abilities.
Easy to maintain and keep clean.
Maintain your facial structure.
Restores the complete look and feel of your smile.
Helps combat the threat of additional tooth loss.
To learn more about how dental bridges in Gorham could benefit your quality of life and oral health, schedule an appointment with our team at Morgan-Hill Dental Care today!
The Process of Getting a Dental Bridge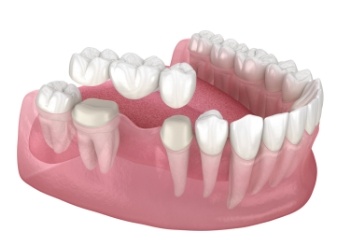 When you come into our office to get a dental bridge, it will likely take place over the course of two appointments. First, we will prepare the teeth that the crown-portion of your bridge will be placed on. Then, we'll capture a digital impression of the area that we'll use to create a blueprint of your dental prosthetic with. All of our specifications will be sent to our laboratory to craft your crown. Once we receive it, we'll call you back in to permanently cement it and complete your arch.