Meet Our Dental Team
Behind the friendly smiles of our team is a group of highly-trained, experienced, and determined dental professionals. Whether you're scheduling a visit, settling into the treatment chair, or have questions about your financial options, they'll make sure you have everything you need to glide through your appointments with ease. You'll learn to love them starting at your very first visit, but first, you can start getting to know them by reading on below!
Betsy, Office Manager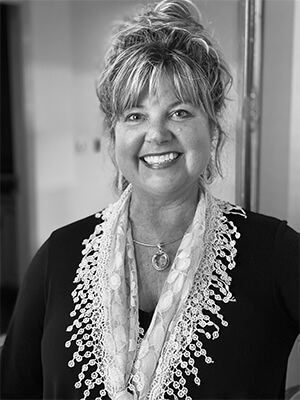 Betsy has been with our practice since 1994, always offering kind smiles to both new and long-term patients and doing her best to help everyone feel like a part of the family. She loves her job and it definitely shows – in fact, her mom also worked as an office manager in a dental practice and was the one who first introduced her to this industry! She earned her education from the University of Southern Maine.
Betsy resides in Standish with her husband Paul. They have four precious grandchildren. When she isn't in the office you may find her at any given campground. She loves camping (glamping) with her husband Paul and their family and friends.
Deborah ("Debbie"), Dental Hygienist
Debbie's career in the dental field impressively spans almost 40 years now, most of which were spent right here at our office! She loves spending time with such a great team and patients who feel just like family. In fact, she's still seeing many of the very first patients she cared for after graduating from dental hygiene school at Westbrook College. She is certified in local anesthesia and dental lasers, has attended training courses with Advanced Hygiene Concepts for gum disease treatment, and achieved Master Level status at Dental Boot Kamp regarding communication and patient care.
Deborah grew up on Sebago Lake, and her family owned Simpson's Hamburgers – famous for their fried onions long before McDonalds was around! Her hobbies outside of work include gardening, boating, cooking, and exploring the North Maine woods.
Kathy, Dental Hygienist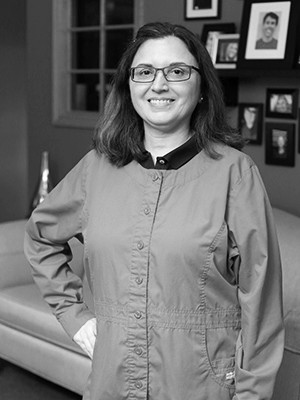 Kathy's career in the dental field covers nearly 35 years now, with many of them spent right here at Morgan-Hill Dental Care! She studied dentistry at Bangor Community College and has also undergone several advanced training courses in periodontal health and communication. She is known to be extremely thorough and gentle to patients in the treatment chair and also has a very soft tone to her voice that helps calm even the most anxious people! Her favorite part of this job is being able to help everyone bring their confidence back with a healthier, happier smile.
Kathy lives in Casco with her husband Dale of well over 30 years and several beloved cats. She also has an adult daughter named Michelle who lives in Florida. When she isn't busy at work, she enjoys spending quality time with her family and gardening.
Darlene, Dental Assistant / Assistant Team Leader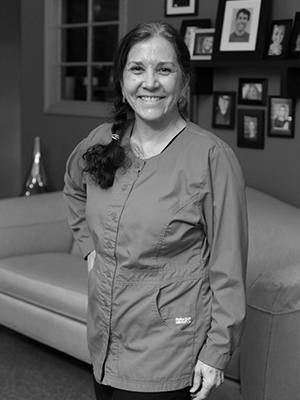 Darlene has actually been assisting Dr. Ted since he first opened the doors of Morgan-Hill Dental Care – well over 40 years ago! You'd have a hard time finding someone outside of his family who knows him better than she does. She loves the people she works with, including both the staff members and the patients.
Darlene currently lives in Limington with her husband Tony. They have two grown sons and eight (going on nine!) grandchildren. When she isn't busy at work, she spends her time kayaking, hiking, biking (both pedal and motor), doing karaoke, sewing, knitting, and tinkering with all sorts of other crafts. Got a TV that doesn't work? Bring it to her, and she can fix it in 10 minutes!
Mandi, Dental Assistant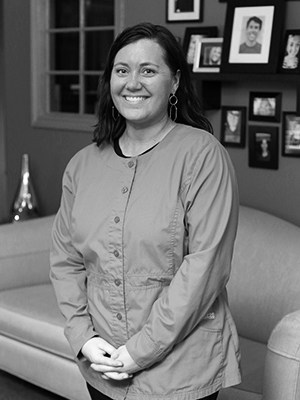 Mandi's career in the dental field covers almost two decades so far, with half of them spent right here at our practice. She studied at the University of New England and has also attended Dental Boot Kamp in addition to earning her sedation and radiology certifications. She loves being able to help people feel confident about their smiles and is always ready to crack a joke or play a prank when needed.
Mandi is from the Gorham area and is married with two children named Mya and Gavin. Her hobbies outside of the office include camping, snowmobiling, trying new restaurants, and hanging out with her loved ones. For her first job, she actually worked as a turkey who waved to passersby outside of a local restaurant – feel free to talk turkey to her next time you come in!
Heather, Dental Assistant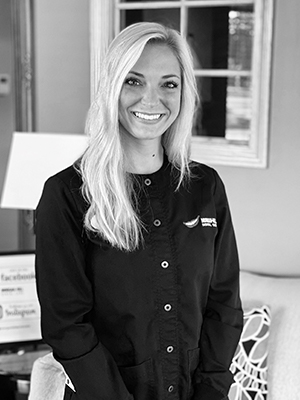 Heather first came to Morgan-Hill Dental Care in June of 2018, after receiving her Bachelor's degree in Health and Wellness Promotion at Saint Joseph's College of Maine and her dental education from VIP Dental Assisting Training of Maine. Heather is from right here in Gorham and plans to keep it that way! Her favorite part about dentistry is the connections she makes with patients and being apart of their journey to a healthier smile. Outside of work she enjoys spending time with friends and family and soaking up the sun at the beach. A fun fact; Heather can do the impossible - lick her own elbow!
Natasha, Patient Coordinator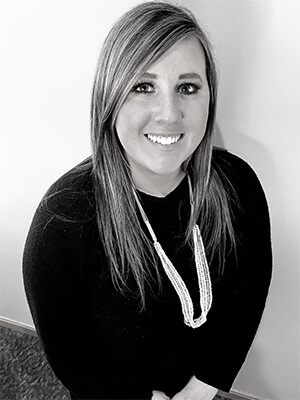 Natasha is from Limington, and she's one of the newest members of the Morgan-Hill Dental Care team. She loves coming in to a workplace every day that's filled with fun and laughter! Meeting all of the patients is always a highlight for her.
At home, Natasha has two children named Kyra and Zach and a boyfriend named Nick. She is a very spontaneous person and is always up for an adventure when she isn't busy at the practice. Most of all, she loves spending quality time with her family and friends.